20V Cordless Pressure Washer Include 2.0 Ah Battery & Charger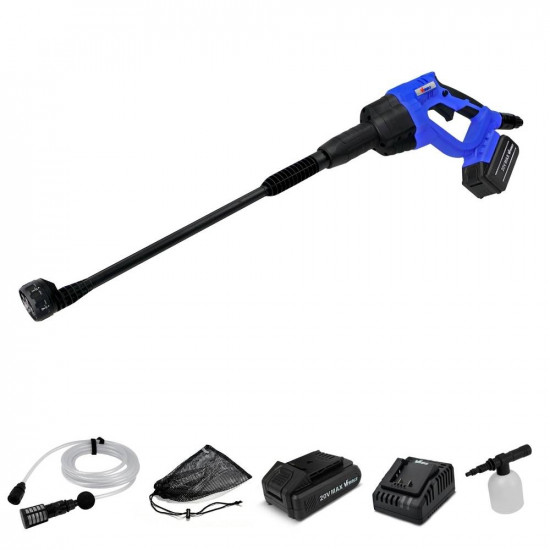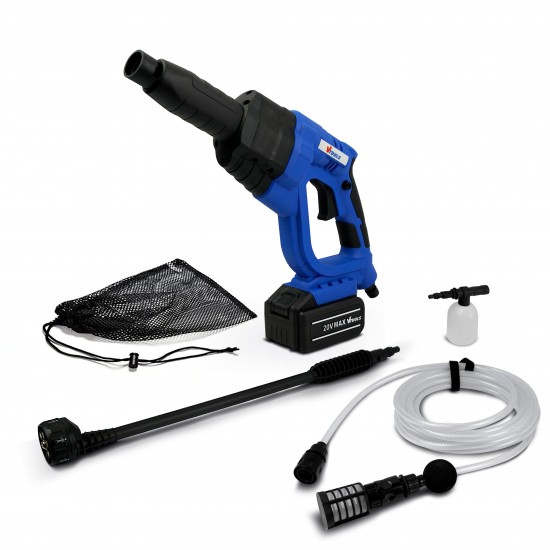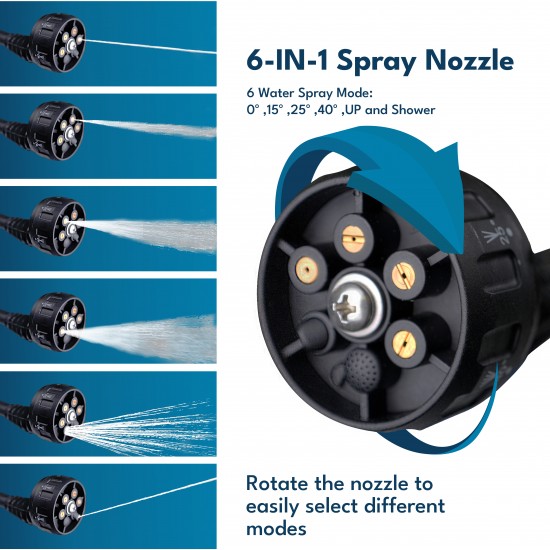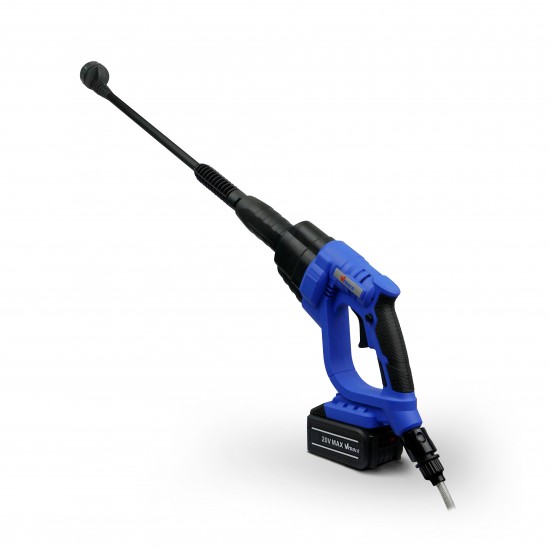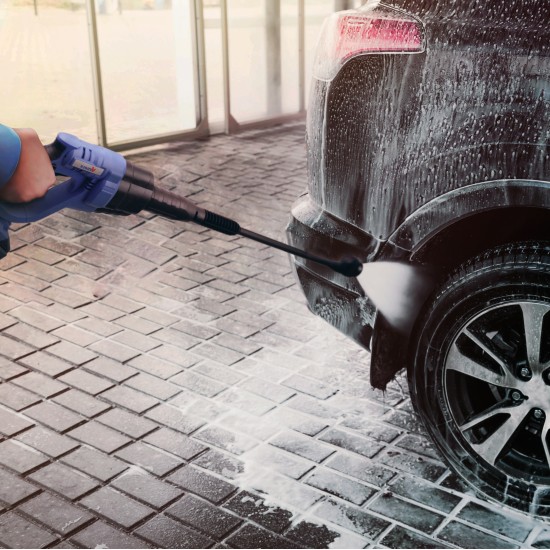 -45 %





20V Cordless Pressure Washer Include 2.0 Ah Battery & Charger
Stock:

In Stock

Model:

VT1210-2A
Vtools
The VTOOLS 20V cordless pressure washer is the perfect portable tool for a variety of cleaning applications. The powerful motor provides up to 320 PSI (22 Bar), which can clean the dirt from cars, bikes, walls, floors, swimming pools, and windows.

6-in-1 Multi-Function 0°, 15°, 25°, 40°, diagonal, and watering nozzle settings. The adjustable nozzle enables flexibility to various water streams of tackle projects both inside and outside of your house.

Lightweight, portable and ergonomic design that draws from buckets, pools, lakes—or any other freshwater source for effortless outdoor cleaning and maintenance.

What's in the box: 1 x Soap Bottle, 1 x Bag, 1 x 1/2" Fast Connector, 1 x 6m Water Hose, 1 x Filter Head, 1 x 2.0 Ah Li-Ion Battery, 1 x Charger.

1 x Soap Bottle

1 x Bag

1 x 1/2" Fast Connector

1 x 6m Water Hose

1 x Fast Change Filter Head

1 x 2.0 Ah Li-Ion Battery

1 x Charger

Voltage: 20V

Rated Working Flow: 120L/h

Working Pressure / Time: 22 Bar / 320 psi 18 min

Max. Water Suction Height: >3.5m

Water Flow: 6 Types: 0°, 15°, 25°, 40°, Shower, Diagonal

Spray Response Speed: Within 15 Second