VTOOLS 2000W 150Bar Corded Electric Pressure Washer With 5 Meter Hose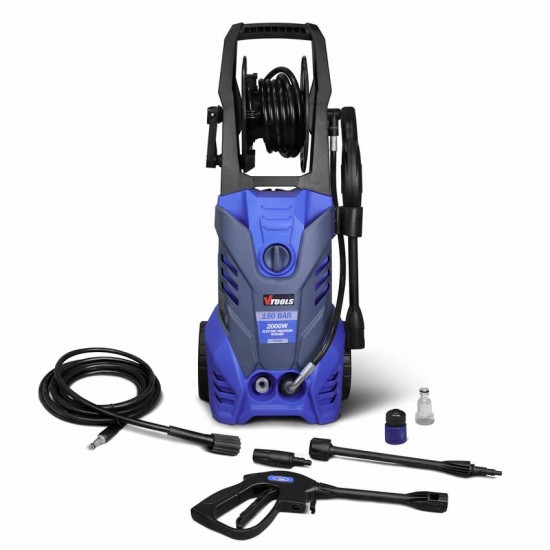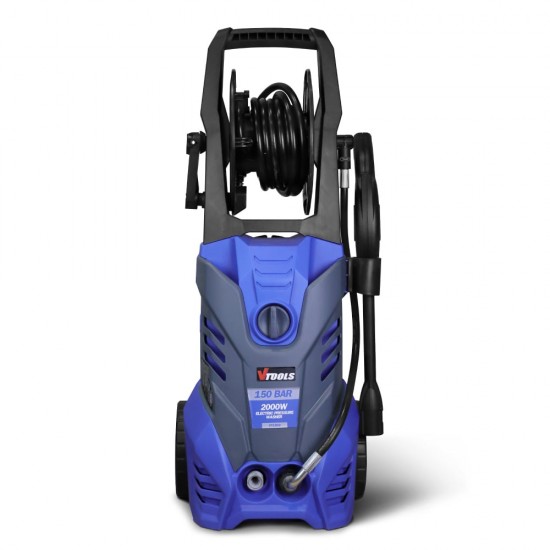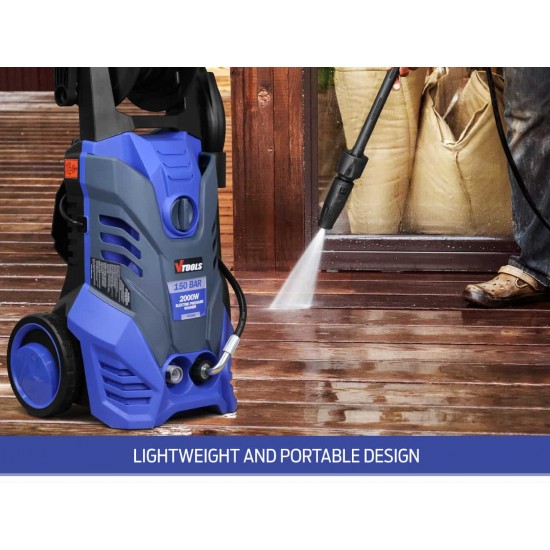 Out Of Stock




VTOOLS 2000W 150Bar Corded Electric Pressure Washer With 5 Meter Hose
Stock:

Out Of Stock

Model:

VT1502
Vtools
The VTOOLS 2000W Compact Electric Pressure Washer serves as a reliable tool to scrub clean your car, patio, and surfaces at home.

Tackles a variety of cleaning tasks such as cars, homes, buildings, boats, decks, driveways, and more.

Features a Safety Automatic Total Stop System, which automatically shuts off the pump when the trigger is not engaged to save energy and prolong pump life.

Includes 5 Meter high-pressure hose that offers plenty of reach for a large area and a soap dispensing attachment as well.

With a maximum pressure of 150 Bar and delivers a max water capacity of 9L per minute.
Rated Power: 2000 Watts

Pressure: 150 Bar

Water Delivery: 9L per min

Power Source: Electric 220-240V

Handle: Yes

Hose Length: 5 m

Weight: 12 KG

Gun Holder

Liquid Soap Dispenser

Extended Lance

Adjusted Lance

Hose Strap

High-Pressure Hose

Cleaning Needle