20 Pc Feeler Gauge Measuring Tool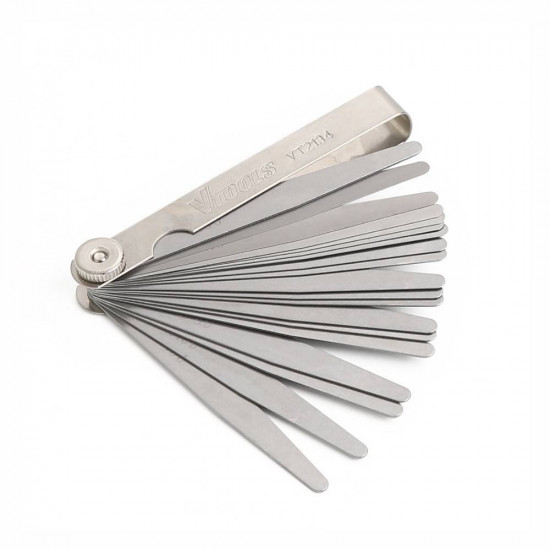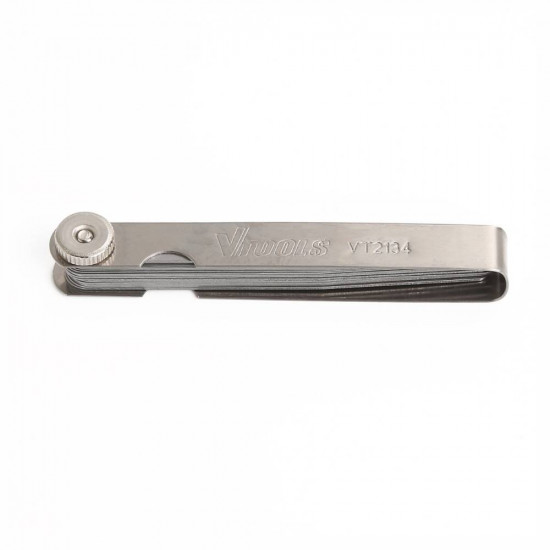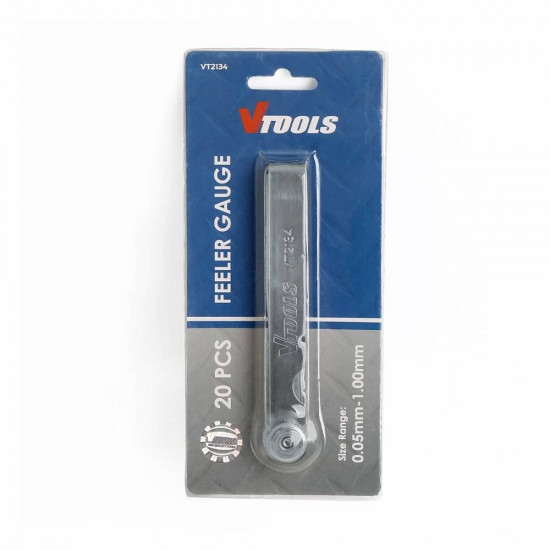 20 Pc Feeler Gauge Measuring Tool
Stock:

In Stock

Model:

VT2134
Vtools
It is very foldable for easy storage and is lightweight as well.

Stainless steel feeler gauges set used to measure the thickness of tappet clearances, piston ring gaps, spark plug gaps, bearing clearances, and other hard-to-reach places.

All the feeler gauges are made of high-quality steel with a chrome finish, high strength, good resilience, and an elegant appearance as well.

Feeler gauge size measuring of 0.05mm to 1.00mm are dual-marked metric and the imperial numbers are stamped on each gauge as well.

Feeler gauges are commonly used for a wide range of industries such as aerospace, automotive, pharmaceutical, oil & gas, and general industrial machining..

Blade material: 65Mn.

Sizes: 0.05/0.10/0.15/0.20/0.25/0.30/0.35/0.40/0.45/0.50/0.55/0.60/0.65/0.70/0.75/0.80/0.85/0.90/0.95/1.00mm