Car Wash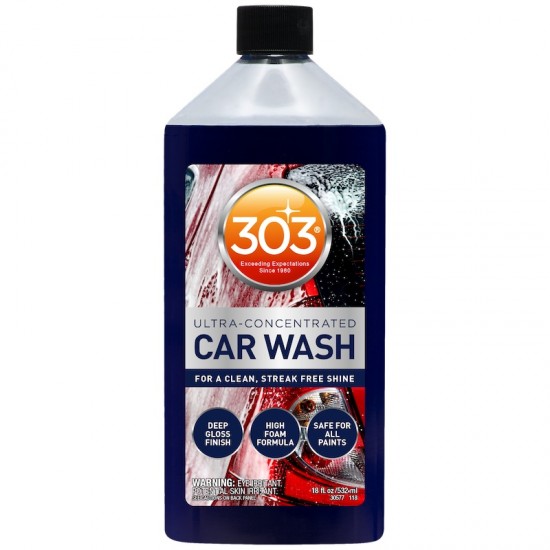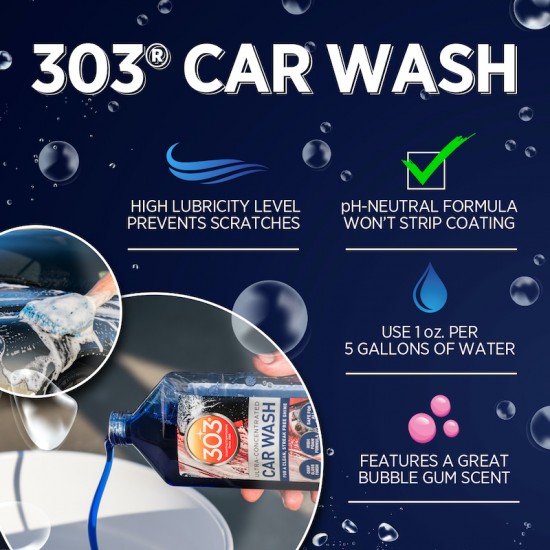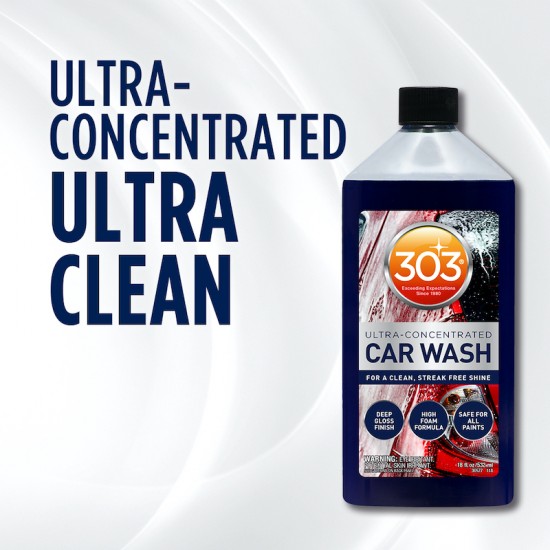 Car Wash
Stock:

In Stock

Model:

30577

303 Products
Features and Benefits:
~ Leaves a clean, streak free shine
~ pH neutral - won't strip wax or coatings
~ Ultra-Concentrated (Use only 1oz. to 5 gallons of water)
~ High foam formula
~ Provides a deep gloss finish
~ Great bubble gum scent

Product Description:
Take your vehicle's shine to an entirely new level with 303® Car Wash. This ultra-concentrated car wash soap will provide your car with a clean, streak-free finish. Lather your baby up in never ending foam, giving you superior lubrication to make sure you don't scratch your paint's finish. This wash will not only leave you outside staring into that freshly washed paint, but you will get lost in the new deep gloss depth that has just been added to your ride.

DIRECTIONS:
To use, make sure your vehicle is out of direct sunlight, and the surface is cool to the touch. This will ensure you do not get a streaky finish. Add 1 ounce of 303® Ultra Concentrated Car wash to a 5 gallon bucket, and fill the bucket with clean water. Wash vehicle with your preferred wash mitt, and then dry with a microfiber drying towel.